CEO COOKOFFTM 2019
Join other CEOs, business leaders, corporate teams and some of Australia's top chefs on Monday 25th March 2019 in Sydney to create a gourmet dinner for more than 1,400 vulnerable Australians and help raise $3 million to fight food insecurity and food waste in Australia
Raised so Far
$38,613
That's 77,226 meals
Our Goal
$3,000,000
That's 6,000,000 meals!
Good food should not go to waste while people are going hungry. OzHarvest rescues edible food from going to landfill and redistributes it to those in need. We also educate the next generation of Australians about food and sustainability and help vulnerable young people find employment in the hospitality sector.
Sign up to OzHarvest's CEO CookOffTM today and help us raise money to deliver 6 million meals to hungry Aussies.

24
Participants

50
Chefs

46
Supporters
Early Bird Offer: Dinner with Colin Fassnidge
Be one of the first 50 people to sign up to CEO CookOffTM 2019 and join OzHarvest Ambassador Colin Fassnidge and Manu Feildel for an exclusive dinner hosted at OzHarvest. Terms and conditions apply.*
Register now to secure your spot!
Nominate A CEO
Do you know a CEO or senior business leader who'd make a good CEO CookOffTM sous chef? Invite them to jump into the kitchen and raise money to help feed Aussies in need! Click on a social icon below and tag your nominee into your post.
"The people we help each night who were in attendance [at the CEO CookOff] felt like they were a part of a society who cares for them"
Will Hawes, Founder and CEO at Will2Live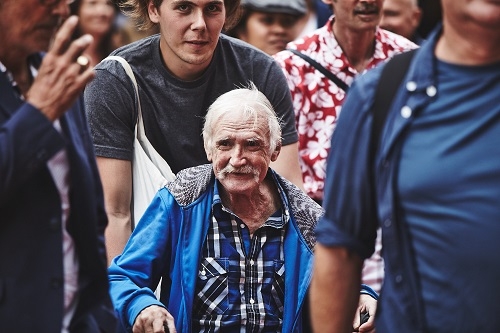 *Dinner will be hosted at Warehouse G3/G4, 46-62 Maddox St, Alexandria NSW 2015, Australia. Travel to and from the dinner and associated costs are not covered by OzHarvest. Date of the dinner to be announced. Each eligible CEO CookOff registrant will be entitled to one non-transferrable seat at the dinner. CEO CookOff registration fees are non-refundable.