CEO COOKOFFTM 2020
On Monday 30th March 2020, CEOs, business leaders, corporate teams and some of Australia's top chefs will come together in Sydney to create a gourmet dinner for more than 1,400 vulnerable Australians.
We're so grateful to everyone who supports this magical event and helps raise vital funds to fight food insecurity and food waste in Australia.
Raised so far
$38,001
That's 76,002 meals
Our Goal
$3,000,000
That's 6,000,000 meals!
Register now for the 2020 CEO CookOff
The CEO CookOff is a night like no other. It combines fabulous food, fundraising and fun together, giving senior business leaders and corporate teams the chance to create, cook and serve a gourmet dinner to over a thousand vulnerable people. Food is a great equaliser and a connector, and this event has a profound effect on everyone involved.
The 2020 CEO CookOff will be held on Monday 30th March 2020 at Carriageworks, Sydney.
Good food should not go to waste while people are going hungry. OzHarvest rescues edible food from going to landfill and redistributes it to those in need. We also educate the next generation of Australians about food and sustainability and help vulnerable young people find employment in the hospitality sector.

19
Participants

50
Chefs

43
Supporters
INTRODUCING OUR GUESTS...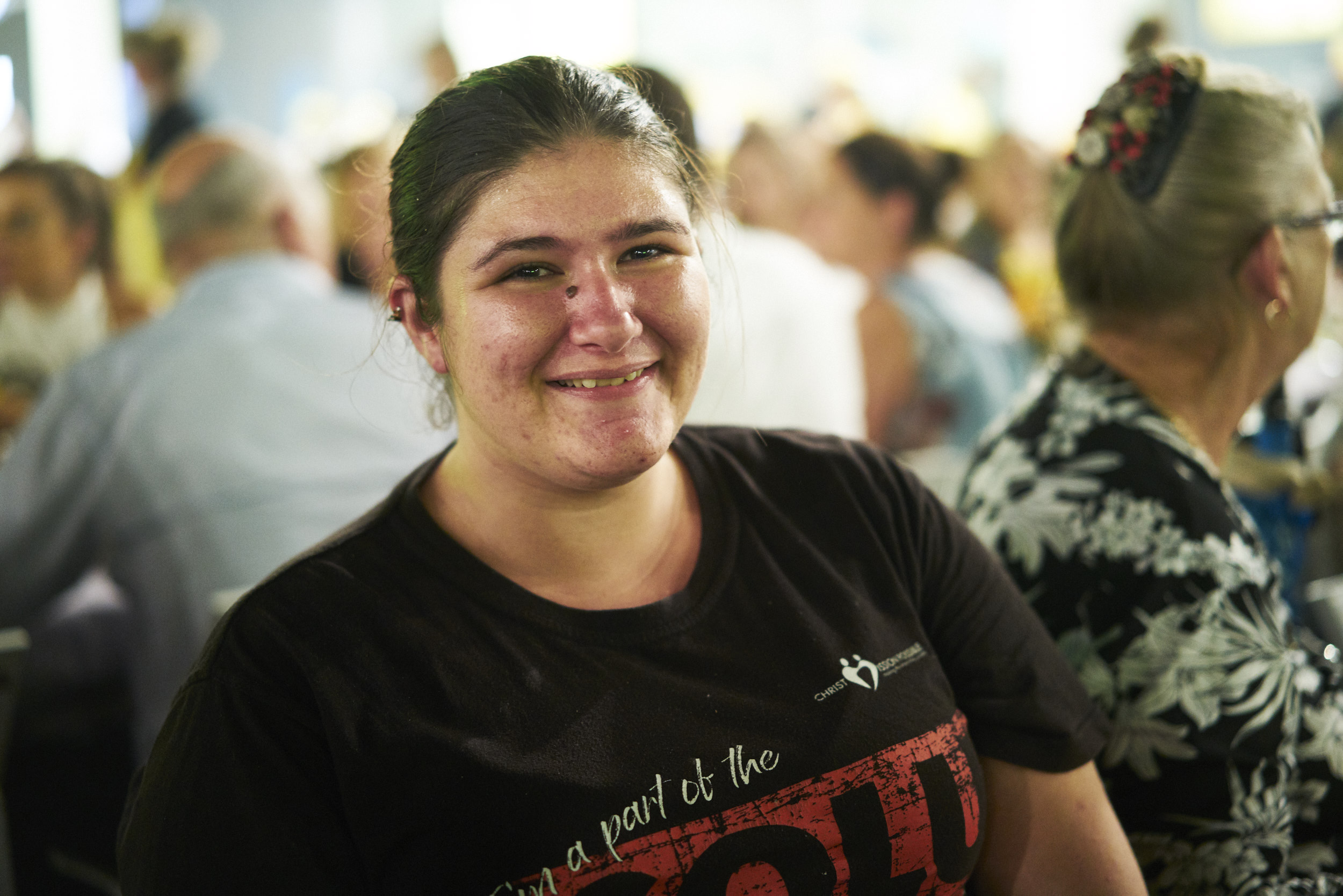 Jess is a single mother with kids in foster care. Christ Mission is helping her "pull my life together so I can get to a place where I can get them back".
On OzHarvest:
OzHarvest food helps her get by. Jess attends a free food shop every week along with around 200 other people, "I get all the groceries I need ranging from cereals to pies to all sorts of fresh food. I could not survive without it.
On CEO CookOff:
She thinks CEO CookOff is awesome and it's really good to get everyone together with amazing chefs and food.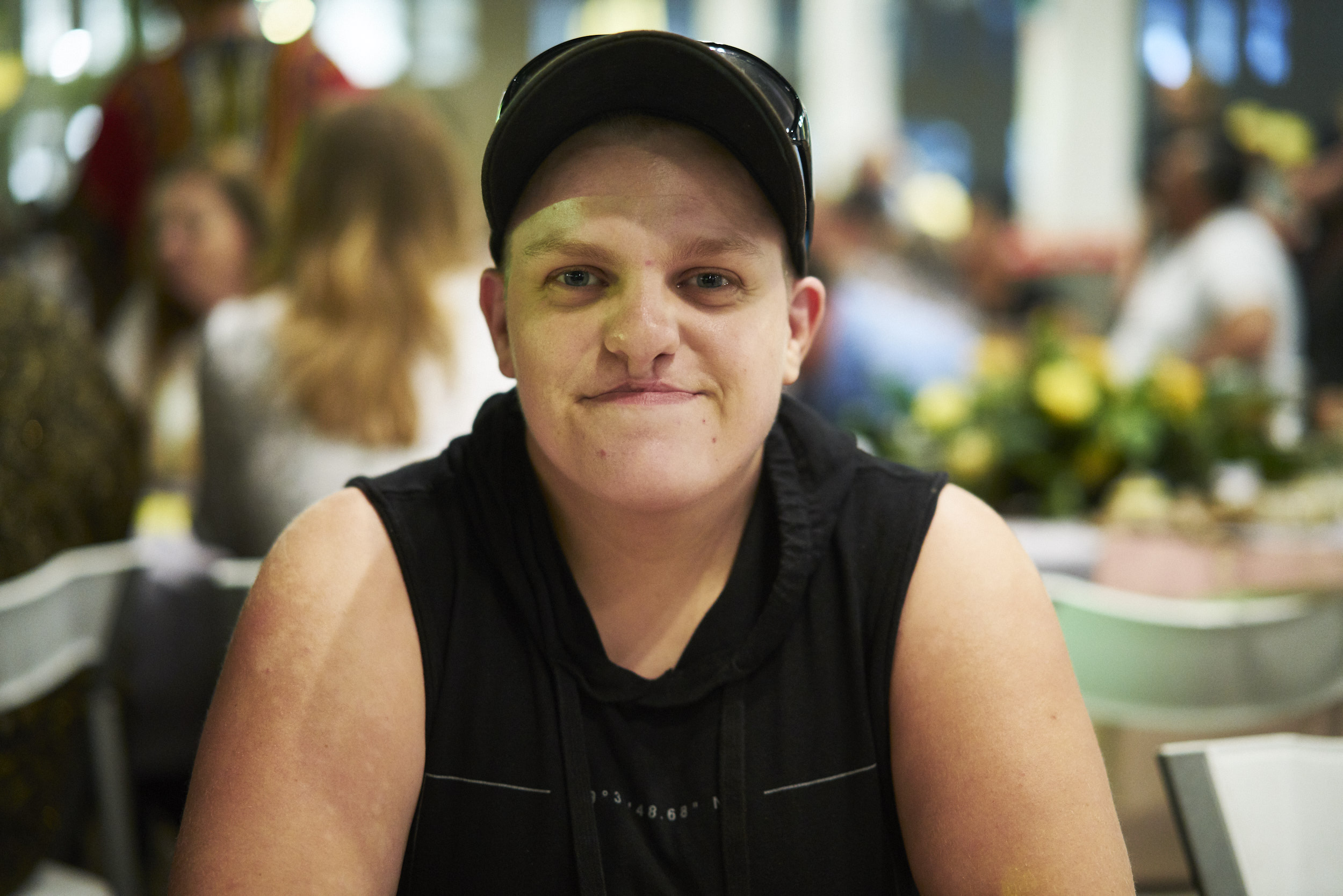 Sarah had never been to the CEO CookOff and was quite overwhelmed by the whole experience.
On CEO CookOff:
"The meal was the best thing I've ever had! And to see so many people just giving the time of day to people who struggle, who live on the streets...I'm just so grateful.
"For me it's also about bringing people together, making friends with people you've never met before. I used to isolate myself and didn't like being around people and big crowds… it just goes to show that you can get out your comfort zone and get to know people, hear their stories."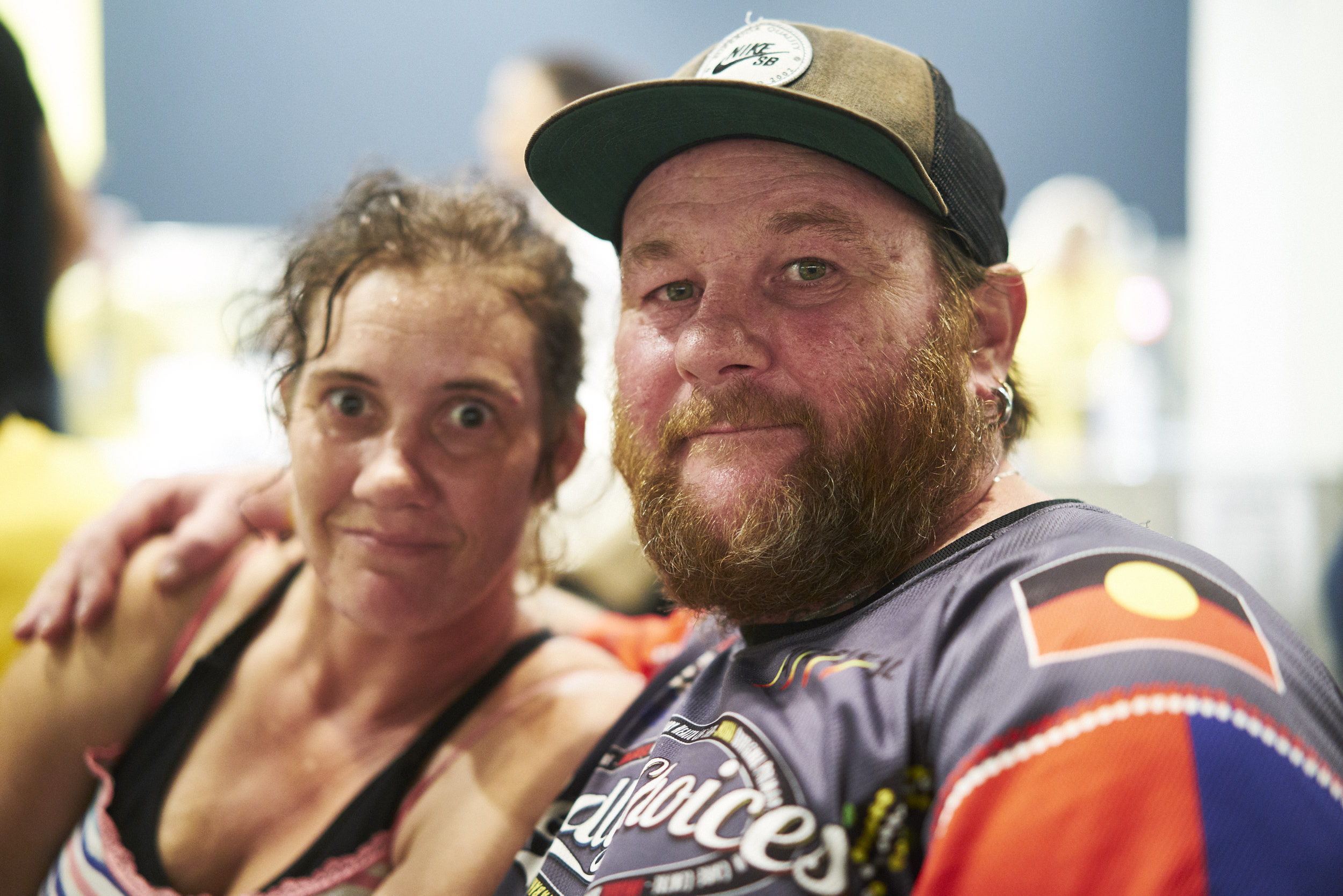 Jason and Mel are from Kingswood and get support from Christ Mission.
On OzHarvest:
They rely on the Tuesday food shopping day and Thursday night dinners supported by OzHarvest deliveries. "It's hard to afford food, especially fresh food, so this makes life a bit easier."
On CEO CookOff:
"Good feed. Good company. A nice change from just sitting at home all night."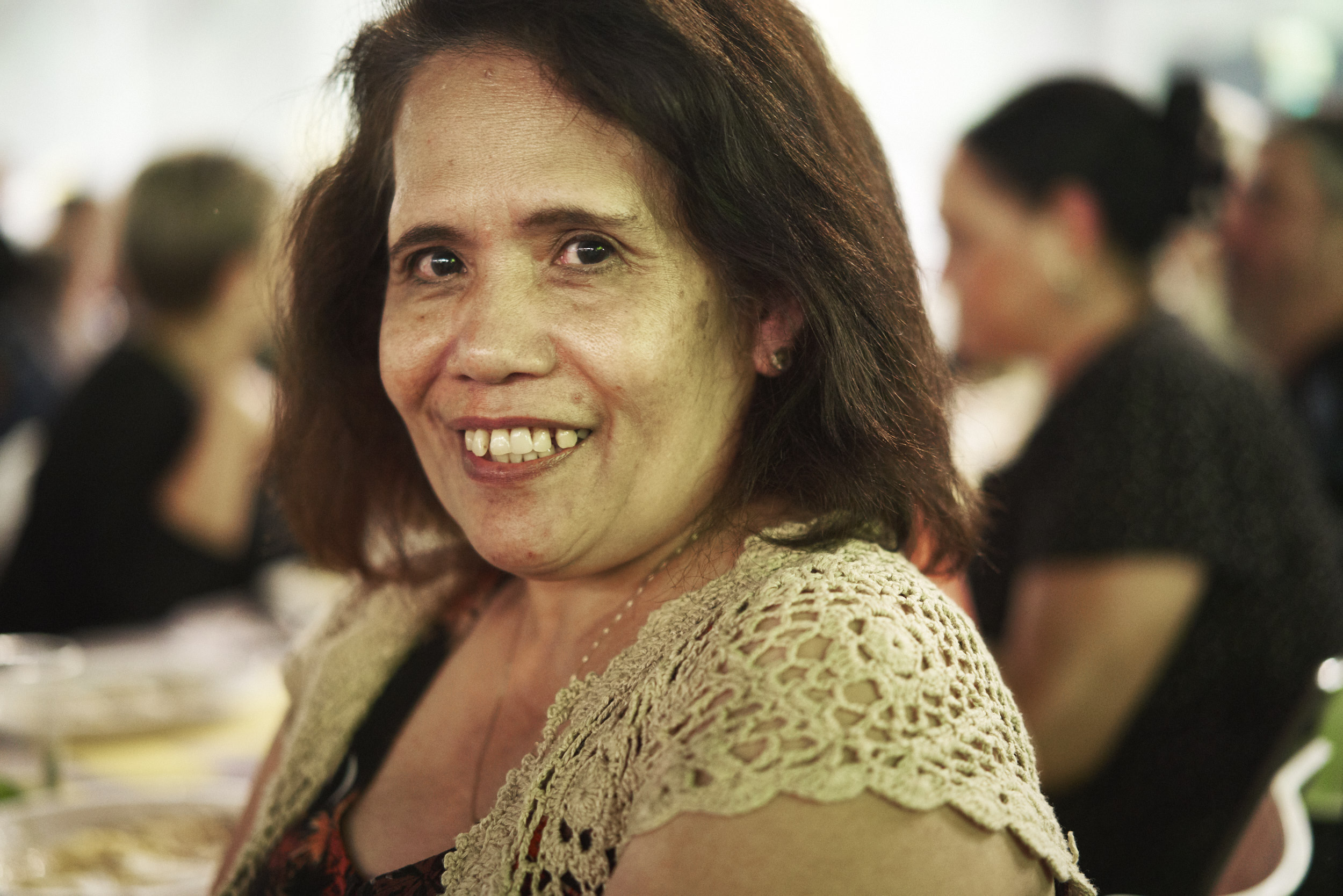 Nenita struggles to feed her family of five and also helps pick up groceries for those who have difficulty getting out.
On OzHarvest:
"Half of what I need each week comes from OzHarvest, fruit, vegetables, meat, sometimes frozen fish...it's a big help."
The weekly delivery has become more than just a food delivery. "It's a community thing and we all rely on it - I hope it continues."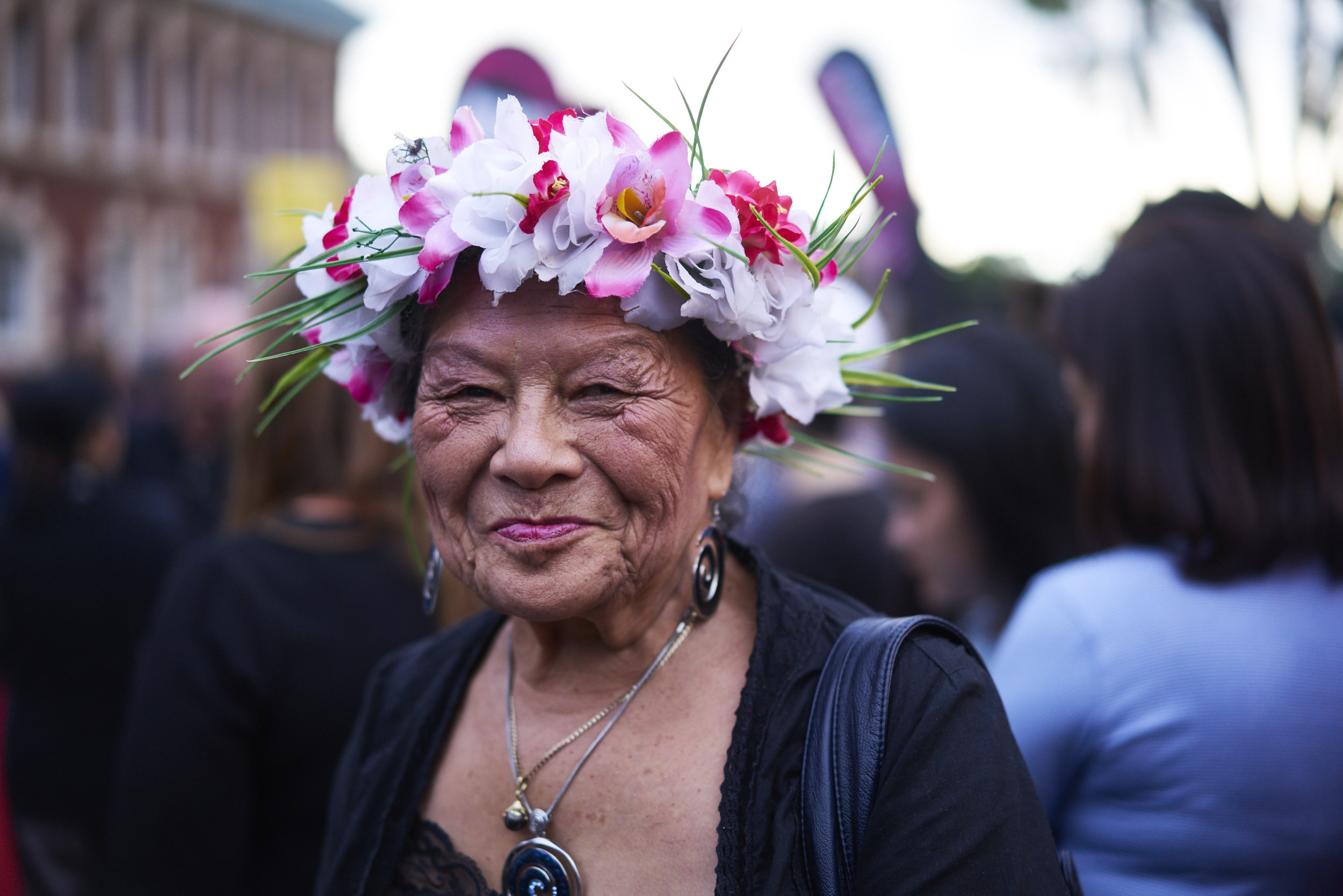 Cecilia from Cook Islands has come with a group of charity clients. She is wearing a traditional head dress, an ei' katu, worn on special occasions.
On CEO CookOff:
"Tonight is an extra special occasion! It's lots of fun and we get to see celebrities from the tv – up close! The clients had never been before and were really excited about it.
On OzHarvest:
"It's such a blessing to have OzHarvest, providing free food for those in need in our community. A lot of families in the Southwest are struggling big time, but with the food they can create proper meals. I also print out the OzHarvest recipes from the website, it helps people learn how to use what they are given and make enough to last three or four days. It's very important for those families."