"It's a privilege and humbling to be in a position to give and truly make a difference to those who don't know where their next meal is coming from."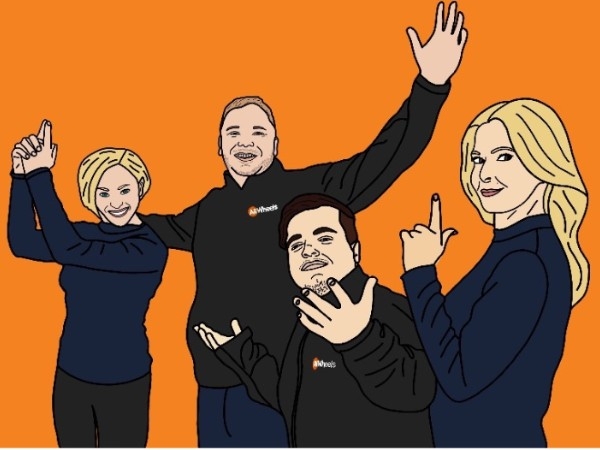 All Wheels Vehicle Rentals the experts in commercial refrigerated vehicle rental. We understand that the explosion of food culture has seen demand in the food industry increase with greater pressures on delivery and product quality.
We provide a range of refrigerated trucks and vans, from 1 Tonne Hiace vans, to our large 8 pallet trucks, to meet the specific requirements and critical needs of clients who rely on refrigerated transport.
With our head office based in the Inner west of Sydney's food and beverage production and distribution hubs, we service the surrounding Sydney area with free delivery and pick-up within 15kms of our Sydenham and Kirrawee location. We also operate in Tullamarine Melbourne.
All our vehicles are self-drive hire to both the private and business sector. We offer a personal, easy and flexible service to ensure first and foremost, we minimise disruption and help keep your business moving. The service we provide means no more downtime for your business when your vehicles are in for essential repairs or routine servicing. If you need additional refrigerated truck transportation for a special event or to support your company's growth then that is where All Wheels can help.
Our Team of customer service and operational professionals have extensive experience of the commercial refrigeration transport and vehicle rental industries. All Wheels has an established, loyal customer base across Metropolitan Sydney, and extending as far as Sydney's South Coast, who consistently return for our prompt, reliable service.
All Wheels is proud to be a supporter of OzHarvest. We admire the important work they do in and around Sydney using potential and unnecessary food waste for good. Crucial to OzHarvest is getting their rescue food to it's destination still beautifully fresh. This requires a large fleet or refrigerated vehicles to be on the road 24/7. All Wheels Refrigerated Vehicle Rentals proudly donate access to our rental fleet on an ongoing basis to ensure that the core OzHarvest vehicles have additional support on hand when it's needed.