Gaining perspective is a wonderful gift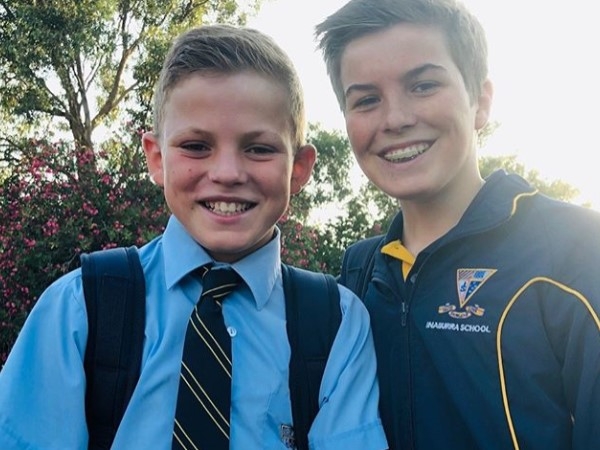 It's really quite simple.
I feel enormously grateful to live in a loving, comfortable home with my sons and husband, preceded by a great upbringing in a happy expat family. I've never had to really worry about a roof over my head, access to leading education or food. Obviously, I know what it's like to count my pennies and have had reason to worry every now and then, but never to the extent that I couldn't have a meal.
And then OzHarvest came into my life. The brightest, sunniest of yellow brands – with a powerful and simple focus: to feed meals to those in need using unwanted food, and to educate Australian society about the detriments of food waste. That's pretty honourable! And very easy to get behind.
My kids can relate to OzHarvest's cause and it's something they can get involved in. That matters to me. And my incredible boss is the Chairman who introduced the charity to our firm Deloitte, so now it's one of our Workplace Giving Program charities. And he reminds me every day that life, and the decisions we make, is all about perspective. That matters to me, too. And I want it to matter to my kids.
I feel privileged that I can get involved in the CEO CookOff event and intend to stay more closely involved with this great charity. One meal at a time. Served with a little bit of love, humanity and dignity.
Every $1 donated allows OzHarvest to deliver two meals. Talk about getting bang for your buck! How many meals do you think we can save and serve together?
#impactthatmatters
My Bio
With over 25 years' experience of working in employee engagement and internal communication, Ike is the Communication Director, CEO Office for Deloitte Australia.
Ike is passionate about raising the bar of internal communication in Australia and looks forward to seeing how the profession will continue to evolve to mirror the changing nature of work.
Ike is married to Elliott and they have two young sons. In her spare time, Ike loves reading, writing and walking – and meeting new people! She hopes to write a book inspired by her grandfather soon.
I'm helping OzHarvest raise $3,000,000 to feed those in need in the OzHarvest CEO CookOff
I'm participating in OzHarvest's 2019 CEO CookOff, where top CEOs, chefs and companies work together to make a difference to Australia's most vulnerable and reduce food waste.
We'd love your support in helping our organisation reach our fundraising goal! Every $1 donated to OzHarvest means they can deliver 2 meals to those in need.
Watch the video to see what this means to the people OzHarvest helps.
Stay tuned for the journey!